How to install Python on Windows using Anaconda
Download the Python3.7 Graphical installer from the anaconda website
Follow the conda installation instructions
How do I install the SDK on Windows?
First, open up an Anaconda Prompt. Hit the start button and type anaconda prompt.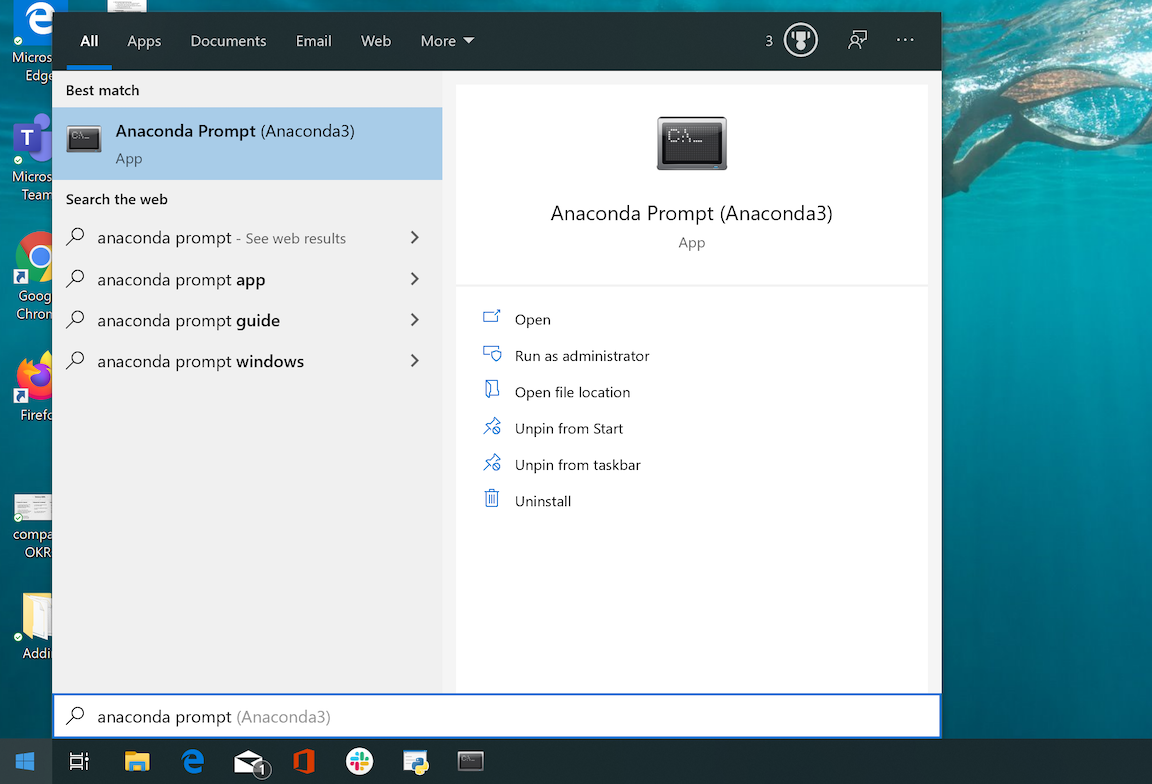 Use pip to install the sdk
Run pip install --user vortexasdk in the anaconda command prompt

You're done! The VortexaSDK has now been installed.
How do I install the SDK on Mac / Linux?
Type the following into a bash terminal
$ pip install vortexasdk

How do I add an environment variable on Windows?
Hit the windows key, then type "environment" to open up a control panel settings page titled "Edit the system environment variables"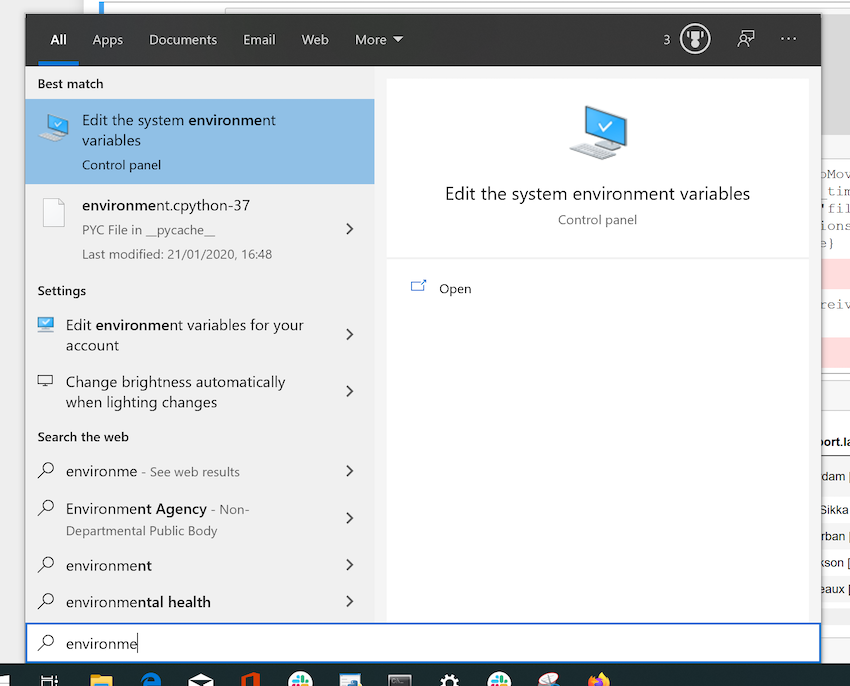 In the System Properties window, click on the Advanced tab, then click the Environment Variables button near the bottom of that tab.
Add a new user variable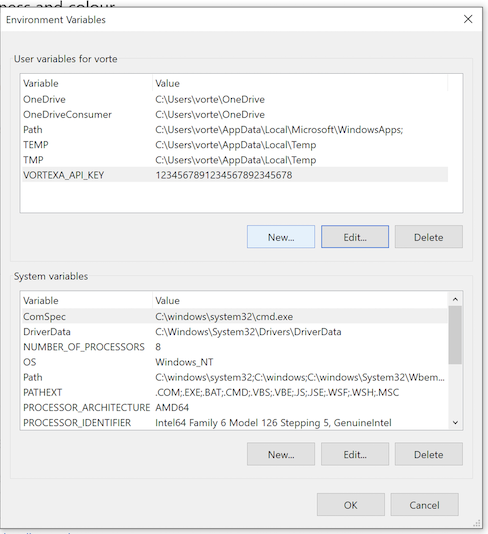 Where is my API Key?
Refer to Vortexa API Authentication for details, including instructions on where to find your API key.
How do I request an API Key?
You can request a demo here.
More details are given in docs.vortexa.com.
Alternatively, please get in touch at www.vortexa.com.
How can I check the SDK is setup correctly?
Run the following in a bash console on Mac/Linux, or command prompt on Windows:
$ python -m vortexasdk.check_setup

A successful setup looks like this:

On Windows, you'll need to paste the API key by right clicking the console menu, like so:
Hitting Ctrl+V won't paste the API key, this is due to a known python windows bug